Click here for addtional titles about Cambria County.
Return to the Pennsylvania Page of Time Voyagers Bookstore. Don't forget to check the parent county of this county.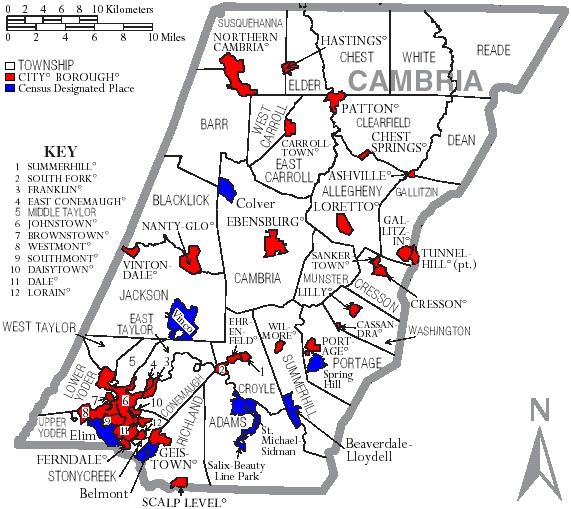 Map of Cambria County, Pennsylvania, with township and municipal boundaries, is taken from the US Census website and modified by Ruhrfisch in April 2006.
---
HISTORY OF CAMBRIA COUNTY
From a history by Henry Wilson Storey published in 1907.