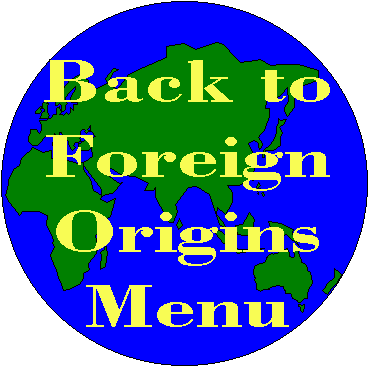 ---
Time Voyagers® Bookstore
Irish Page
---
Due to the difficulty in obtaining many special order titles,
we cannot guarantee availability. Prices may change without notice prior to ordering.

Click on a title below to find out more about the book:
---
Your Search Results
for: the subject words include "Irish Genealogy"
120 titles are shown below.
Michael C. O'Laughlin / Hardcover / Published 1998
Read more about this title...

Robert Bell / Paperback / Published 1988

John Grenham / Hardcover / Published 1994
Read more about this title...

Michael C O'Laughlin / Hardcover / Published 1987
Read more about this title...

Michael C. O'Laughlin / Hardcover / Published 1999
Read more about this title...

Michael C. O'Laughlin / Hardcover / Published 1999
Read more about this title...

Michael C. O'Laughlin / Hardcover / Published 1999
Read more about this title...

Michael C. O'Laughlin / Hardcover / Published 1999
Read more about this title...

Michael C. O'Laughlin / Hardcover / Published 1999
Read more about this title...

Paperback / Published 1998

Nora O'Shea / Map / Published 2000

Julia Cresswell / Paperback / Published 1998

Donnchadh O Corrain, et al / Paperback / Published 1990
Read more about this title...

Patrick Woulfe(Editor) / Hardcover / Published 1992
Read more about this title...

Tony McCarthy / Paperback / Published 1997

School & Library Binding / Published 1997
Read more about this title...

John Grenham / Hardcover / Published 1995
Read more about this title...

Erin McKenna, Charles T. Galbraith / Paperback / Published 1996
Read more about this title...

Ed Cohen / Paperback / Published 1992
Read more about this title...

John Grenham / Paperback / Published 1993

School & Library Binding / Published 1990
Read more about this title...

Sophie Gilmartin / Hardcover / Published 1999
(Special Order)
Read more about this title...

Ida Grehan, Patricia Donlon (Foreword) / Hardcover / Published 1997
Read more about this title...

Don. Cahalan / Hardcover / Published 1999
David Dobson / Hardcover / Published 1984
(Back Ordered)

David Dobson / Hardcover / Published 1985

David Dobson / Hardcover / Published 1986

Frances McDonnell / Hardcover / Published 1992
(Special Order)

Ira Glazier(Editor) / Hardcover / Published 1983
(Special Order)

Ira Glazier(Editor) / Hardcover / Published 1984

Simon During / Paperback / Published 1992

Tess O'Toole / Hardcover / Published 1997
(Special Order)
Read more about this title...

Brian Mitchell / Hardcover / Published 1988

William P.W. Phillimore(Editor), Gertrude Thrift / Hardcover / Published 1997
(Special Order)

John O'Hart / Library Binding / Published 1999
(Not Yet Published)

Margaret Dickson Falley / Hardcover / Published 1995 (Special Order)
Read more about this title...

Hardcover
(Special Order)

Damien Enright(Editor), J.J. Lee (Editor) / Hardcover / Published 1997
Read more about this title...

Daniel F. Johnson / Paperback / Published 1998
(Special Order)

Edward MacLysaght / Hardcover / Published 1998
Read more about this title...

Ida Grehan, Desmond Fitzgerald (Foreword) / Hardcover / Published 1993
Read more about this title...

Brian De Breffny / Hardcover / Published 1989

Paperback / Published 1985
(Special Order)

Brian Mitchell(Editor) / Hardcover / Published 1995

John O'Hart, Michael C. O'Laughlin (Editor) / Library Binding / Published 1999

James G. Ryan / Hardcover / Published 1998
(Special Order)

Cecelia Beschle / CD-ROM / Published 1997
(Special Order)

NN, MA, FRES, FRSAI, FRHistS Peter Berresford Ellis, et al / Paperback / Published 1998
(Special Order)
Read more about this title...
Michael O'Brien / Paperback / Published 1998
(Special Order)

Mitchell / Paperback / Published 1988
(Special Order)

William Durning, et al / Paperback / Published 1991

George Howe / Paperback / Published 1998
(Special Order)

Jean Stephenson / Paperback / Published 1999

Charles A. Hanna / Hardcover / Published 1995

Erin McKenna / Hardcover / Published 1
(Special Order)
Read more about this title...

Philip D. Smith / Paperback / Published 1995
(Special Order)

Joseph M. Silinonte / Paperback
(Special Order)

John Grenham / Paperback / Published 1992
(Special Order)
Read more about this title...

Margaret E. Fitzgerald, Joseph A. King / Hardcover / Published 1990

Donal F. Begley / Paperback / Published 1982

Trevor McClaughlin


Edward MacLysaght


Brian De Breffny


O'Laughlin, Michael C. O'Laughlin

Robert Bell


Elizabeth Bowen


J. O'Donovan


J. Elizabeth Cushing


Michael C. O'Laughlin

Ira Glazer(Editor)

Ira Glazier(Editor)

Ira Glazier(Editor)


Trevor McClaughlin


Samuel E. Watson


John Corry


John Corry


William Durning, Mary Durning


Donal Begley


Ronnie Hanna


Janet Reakes


Janet Reakes


William P. Durning


Angus Baxter


Angus Baxter


George Cartland


Hubert William Coffey


Marilyn Yurdan


Marilyn Yurdan


Ida Grehan


E.J. McAuliffe


Donald Begley(Editor)


Henry Farrar


Brian Mitchell

James G. Ryan

Michael J. O'Brien


Walter J. Venn


T. W. Moody

Adrian Don McGavic


Pierce Leslie Piâelou


Ivar O'Brien


Brian Mitchell

Michael O'Comain, Micheal O. Comain

Mary Wilson Kelsey

Mavis Parrott Kelsey


Afton E. Reintjes

Padraig Mac Giolla Domhnaigh


Micheline Kerney Walsh


K. Kiely


Peggy Magee


William Michael Murphy


J. Anderson. Black

---
Return to top of page