T i m e V o y a g e r s D i v i s i o n s
Since 1995, Time Voyagers has been known as a free and useful resource for genealogy, ancestral research into particular surnames, and for the Time Voyagers Bookstore and the Time Voyagers World Music Store. Access to the genealogy resources and Web pages will remain available and no fee will be imposed for the data offered for personal or nonprofit use. All copyrights apply in instances where artistic or creative intellectual property is involved.
Believe it or not, I'm going to jail and I need your help. While it's not a real jail, it's even more important as I'm raising bail to help children and adults with muscle disease in my community who are supported by the vital work of the Muscular Dystrophy Association (MDA). I might not be able to rely on good behavior to get out so that's why I need your help - I need you to donate to my bail! Just click on the donation button to make a secure donation - I know that together we'll Make a Muscle and Make a Difference in the fight against muscle disease. Every penny donated is very much appreciated. When I received a telephone call telling me I have an arrest warrant, I was not only flattered, but eager to participate. I did not hesitate to pledge to do what I can for this event. My entire family and I are so lucky to be healthy, and being aware of how blessed I am, I cannot turn a blind eye to children who are afflicted with this terrible disease. Please help bail me out. It's a worthy cause!
Click here to donate to MDA or click on the jailbird picture!
Under the close direction of Lauver Management, the focus of entertainment management includes performing, and fine arts, media, and publishing. This area combines stage and film, popular music, public relations, talent management, Web design, book and blog publishing, and other entertainment. The focus has been on management consulting and promotion for internationally known performing and recording artists, authoring of books and magazine features, artist promotion in mixed media painting, and Web design for entertainment and recording artists. This umbrella includes Lauver Designs, Web art and Web site design, publishing and media projects by author Fred J. Lauver, and other entertainment consulting. Acceptance of inquiries are limited to established professional relationships, those holding advanced credentials in their field of endeavor, or by invitation. We are not a talent agency or booking agency and do not accept inquiries from newcomers attempting to break into the business.
Although the Time Voyagers Bookstore provides access to millions of titles, the emphasis is on books that specialize in history, genealogy, and related subjects that are difficult to locate. The Time Voyagers World Music Store specializes in language studies from almost every known language on the planet and imported music that comes from almost every culture and country around the world. Improvements to offerings and purchase options are being planned for the near future.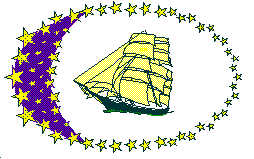 For millions of people, understanding their own origins and family history are keys to understanding the present. To many, family history research is an obsession and, to others, it is a journey to visiting the past--a time voyage. For Time Voyagers who wish to journey through time and history to meet their ancestors, our genealogical database offers some insights into specific family lines. We offer links to sources that may turn up more information on your family tree. The research, begun in 1995, has begun a re-evaluation to improve the accuracy, primary documentation, or conclusions based on a preponderance of evidence. We are working on a backlog to review documentations of more than 5,000 individuals. This database will remain free to any interested person or non-profit organization seeking information. The exceptions, such as accumulating data for commercial purposes, profit making, private and governmental data, or infringements on exclusive copyrights or trademarks, are prohibited. The data is intended for informational and secondary genealogical studies to provide a jump start to those who discover common links. In all such research, it is essential that each individual seek out primary evidence independently before assuming their family history is accurate. Although we have tried to seek out primary or reliable secondary citations, we are not responsible for any errors found in our database.
Before you contact us

We welcome inquiries from clients, friends, acquaintances, and those with whom we have a professional relationship. Please, no soliciting from Web marketers, designers (we already have one the most talented artists in the country), ad agencies, tax advisors, or business consultants. We already have a professional team in all business areas working on our behalf. Spammers will be dealt with aggressively, including the use of state, federal, and international laws and authorities, as well as notifying domain and Web hosting companies, anti-spam organizations, and the Web community at large.

Latest News

We are in the final development phase of the latest novel by Fred J. Lauver, Heart in the Jungle, Men in the Moon. In addition research has resumed in genealogy and we are currently compiling updates for more than 5,000 individuals dating back to the 15th Century. This involves more than 1,000 surnames over 18 generations, dating between 1451 AD and 2003 (no information will be displayed about living persons). Once reasonably updated over the next several months, the core database will be uploaded to this site. Thank you for visiting and please feel free to add a link to your Web site anywhere you find relevant.