O n l i n e R e t a i l P r o d u c t s
For the past fifteen years, Time Voyagers has been known as a free and useful resource for genealogy, ancestral research into particular surnames, and for the Time Voyagers Bookstore and the Time Voyagers World Music Store. With the formation of Time Voyagers Industries and the E-commerce division, Time Voyagers has expanded into new online retail businesses. We are proud to announce the launch of the first two retail sites. Sleep on a Cloud Air Mattresses features high quality air beds from two American manufacturers, InnoMax for the home, and custom made Truck-Bedz for the best night's rest possible in a truck or while camping. The second site, Checkmate Chess Store , features beautiful, high quality theme and stone chess sets certain to please any chess enthusiast or gift giver. Additional retail sites are planned as product and marketing studies indicate. Access to the genealogy resources and Web pages will remain available and no fee will be imposed for the data offered.
Under the present direction of
Lauver Management, the focus of the entertainment division includes performing and fine arts. Experience in this area combines stage and film, popular music, public relations, talent management, Web design, publishing, and the fine arts. Presently, the focus has been on management consulting for internationally known performing and recording artists, authoring of books and magazine features, and artist promotion in mixed media painting. Details of this division are under the direction of Lauver Management and, presently, acceptance of inquiries is limited to established professional relationships and those holding advanced credentials in their field of endeavor. We are not a talent agency or booking agency and do not accept inquiries from newcomers attempting to break into the business.
Although the Time Voyagers Bookstore provides access to millions of titles, the emphasis is on books that specialize in history, genealogy, and related subjects that are difficult to locate. The Time Voyagers World Music Store specializes in language studies from almost every known language on the planet and imported music that comes from almost every culture and country around the world. Improvements to offerings and purchase options are being planned for the near future.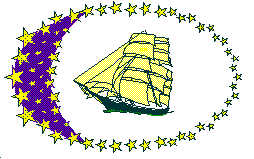 For millions of people, understanding their own origins and the history of their families are a keys to understanding the present. To some, family history research is an obsession and, to others, it is a journey to visiting the past--a time voyage. For time voyagers who wish to journey through time and history to meet their ancestors, our genealogical database offers some insights into specific family lines. We do offer links to sources of family history files that may turn up more information on your family tree. This database will remain in place and during and after our expansion of the commercial interests of Time Voyagers Industries and will remain free to anyone interested, with the exception of accumulating data for commercial purposes.
The new Night Magic Sleep Massage Therapy system from InnoMax is here! Click on the Night Magic image for more information.
Before you contact us

We welcome legitimate inquiries from customers, friends, acquaintances, and those with whom we have a professional relationship. Please, no soliciting from Web marketers, designers, ad agencies, tax advisors, or business consultants. We already have a professional team in all business areas working on our behalf. Spammers will be dealt with aggressively, including the use of state, federal, and international laws and authorities, as well as notifying domain and Web hosting companies, anti-spam organizations, and the Web communinity at large.

Latest News

As we continue to restructure the Web site with our new divisions, Checkmate Chess Store
Just arrived!
Royal Hawaiian Chess Set and Sleep on a Cloud
Air Mattresses, we are digging into hundreds of pages associated with the old Time Voyagers Web site. The Bookstore is open for business, but we are working to update and repair many of the links. In addition, the genealogy data, which will continue to be free to anyone interested for personal use (not commercial) will be reviewed and modified where needed, but that will come slowly. We must first pay attention to the sections that pay the bills! Thank you for visiting us and please feel free to add a link to your Web site anywhere you find relevant.